this weekend i am back to the Euro Fun Dry Park Games aka  la-la land @ Bukit Jalil Car Park .... with my gal.. :) 
We cash in 40 bucks to enjoy the night at Euro Fun Park.... well did i miss the name....
There are lots of thrills and fun at this park when we reached there at 2200, but my will and my guts have eventually shrunk
when i see their ride at their park.... my heart will beats so fast thou it's not me that was riding that, i felt like fainting too when the passengers were on the flying UFO  ...:( maybe i have to sincerely admit that i am old ... 
Anyhow, we end up at those non physical interference game... like booths games like lucky draws, shooting arrows, rolling bloody ping pong balls, hooking up quackies out of the water and sure win games ... 
each token cost of 2 token per games on an average ... and the entrance would be rm3 for adult and 2 for children.
Overall, it's fun.... and it's a memorable 2 hours trip that we had for this Saturday :)
& here are the shots...
This is what if you see when u dun get any winning :)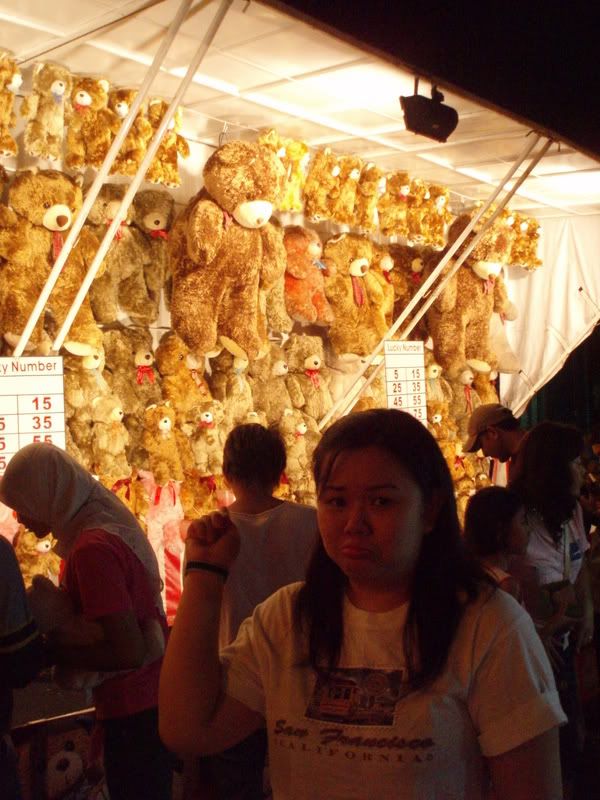 & this is what was done when we try to feel happy when we couldnot win anything, trying to act cute... lor  :)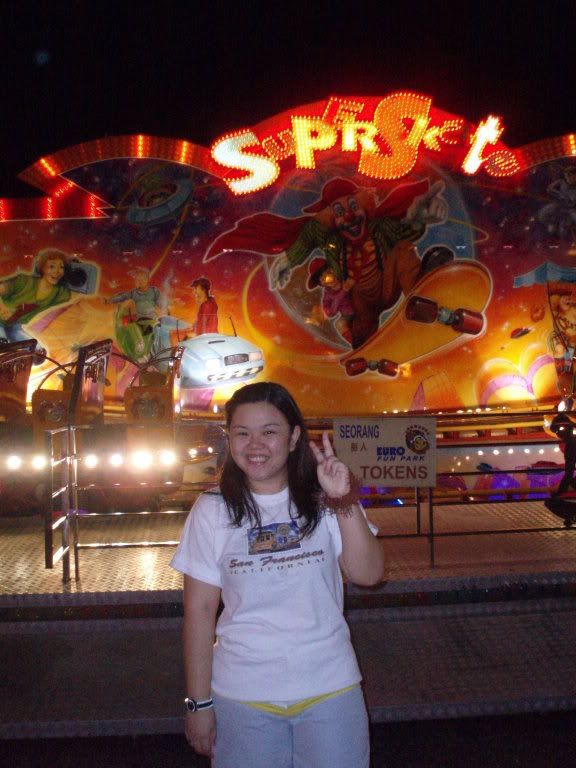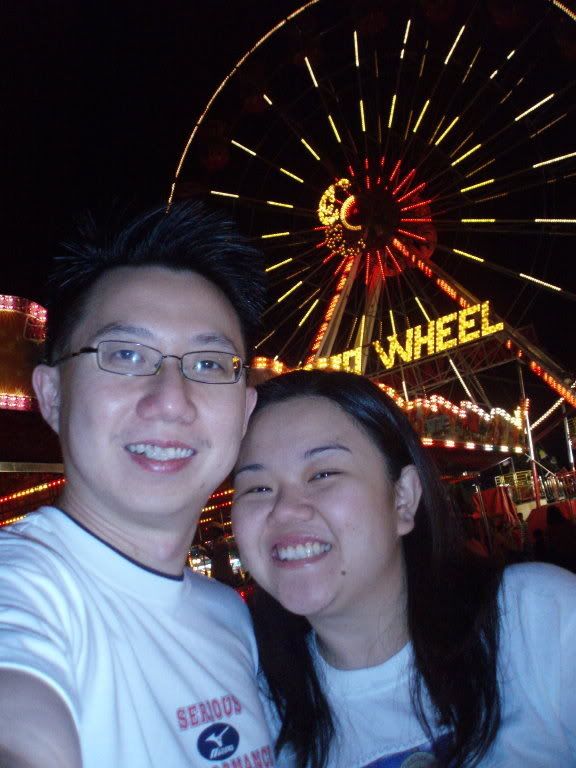 & finally what we won :)